About Us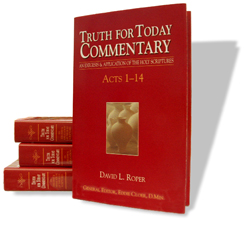 Resource Publications has existed since 1981 and began developing the Truth for Today Commentary series in 2001.
For the first time, scholars within the churches of Christ are producing a complete book-by-book
commentary
on the entire Bible. Every church library, every Christian school library, and every Christian home will benefit from this reference set. A sound biblical study help is a tremendous aid in teaching our children, preparing sermons and Bible lessons, and studying the Word for personal growth and edification. These commentaries are being prepared by faithful preachers, teachers, and scholars over the next decade, leaving a great legacy of scriptural teaching for those who will guide the Lords church in coming generations.
Desiring to produce a work which will benefit Bible teachers and families alike, authors are taking advantage of both ancient and contemporary historical and archaeological findings to give insight into the Scriptures and provide practical applications.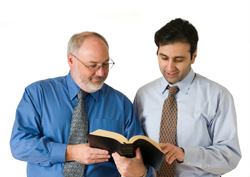 The exegesis and application sections of the commentary will aid the preacher in developing sermons and the Bible class teacher in preparing classes. This resource will serve as an enduring tool for educating church members and will hold a place of honor in any library.