Eddie Cloer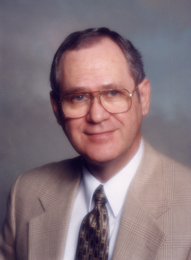 Eddie Cloer attended Harding University in Searcy, Arkansas; Oklahoma Christian University in Oklahoma City; and Harding University Graduate School of Religion in Memphis, Tennessee. He holds the B.A., M.Th., and D.Min. degrees. His dissertation focused on evangelistic preaching.
Having begun preaching at age fifteen, he has preached the gospel for over forty years, serving congregations in Clarksville, Hot Springs, and Blytheville, Arkansas. He has preached in more than 850 gospel meetings in thirty-five states of the USA and in several other countries, including England, Singapore, Ukraine, and India. Cloer teaches Bible and preaching classes at Harding University.
Since 1981, Cloer has edited and published Truth for Today, a monthly publication for preachers and teachers. In 1990, with the help of World Bible School teachers and the Champions church of Christ in Houston, Texas, he began Truth for Today World Mission School. Its expository Bible studies assist nearly 40,000 preachers and teachers in more than 140 countries.
Psalms 1—50 Eddie Cloer, D.Min.
In addition to verse-by-verse exposition, these commentaries are filled with applications that may be used for devotionals, preaching, and teaching. (708 pages)
$29.95
Psalms 51—89 Eddie Cloer, D.Min.
In addition to verse-by-verse exposition, these commentaries are filled with applications that may be used for devotionals, preaching, and teaching. (728 pages)
$29.95
Psalms 90—118 Eddie Cloer, D.Min.
Psalms is a source of praise and comfort. This portion of the book includes writings by Moses, David, and other men of God. Within their poetic expressions of faith, we find rich history lessons and great assurances from God. In addition to the exposition on each verse, this volume provides a wealth of preaching ideas based on these ancient hymns. (690 pages)
$29.95
Come, Let us Magnify the Lord Eddie Cloer
A season of praise—each thought encourages meditations on what God has done and His promises to those who are faithful to Him. Thinking about God's greatness and His blessings will produce gratefulness in the heart.
$5.95
God's Design for "the Church" Eddie Cloer
In this book on the church, Eddie Cloer draws attention to how Christ established the church and how Scriptures define and describe it. By examining the illustrations provided by the Holy Spirit, we can come to a better understanding of God's design and intention for the New Testament church. Questions are included at the end of each chapter.
$6.95
"Thus Far the Lord has Helped Us" Eddie Cloer
An inspiring gift book, "Thus Far the Lord Has Helped Us" is a reminder that God's providence surrounds us and we need only look more closely to see it.
$8.95
What Is "the Church"? Eddie Cloer
A book which is ideal for study by Bible classes, personal workers, new converts, and anyone who is searcing for Christ's church. Questions are included at the end of each chapter.
$6.95