Martel Pace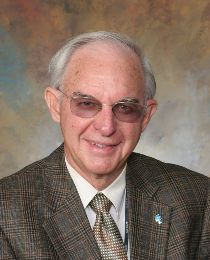 Martel Pace was born in Arkansas and was reared in Flint, Michigan. He preached his first sermon in 1952, at the age of seventeen, and began preaching full time in 1956. In his fifty-plus years of preaching, Pace has served congregations in Arkansas, Michigan, Missouri, and Alabama. He currently serves as the Involvement Minister at the University church of Christ in Montgomery, Alabama, and teaches part time in the V. P. Black College of Biblical Studies at Faulkner University in Montgomery, Alabama.
Pace has studied at Freed-Hardeman University in Henderson, Tennessee; Harding University in Searcy, Arkansas; the Harding University Graduate School of Religion in Memphis, Tennessee; and Regions University (formerly Southern Christian University) in Montgomery, Alabama. He holds the B.A., M.A., and M.Div. degrees. He is the author of The Third Incarnation.
Martel and his wife, Doris, have three children and nine grandchildren.
Hebrews Martel Pace, M.Div.
This study is a reminder to Christians to remain faithful to Christ, the better way. Thorough exposition explains much about the Old Testament sacrificial system and its symbolic relationship to Christianity. (618 pages)
$29.95