Denny Petrillo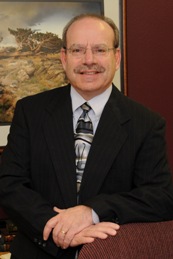 Denny Petrillo is president of Bear Valley Bible Institute of Denver. He was a student there and also attended York College, Harding University, and Harding University Graduate School of Religion, earning A.A., B.A., and M.A. degrees. He received his Ph.D. in religious education from the University of Nebraska.
Petrillo has devoted his career to preaching and teaching. He has preached full time in Mississippi and has conducted more than 300 gospel meetings and seminars in the United States and several foreign countries, including Germany, Spain, Panama, Argentina, Africa, and Ukraine. Dr. Petrillo has taught Bible at Magnolia Bible College, York College, and Bear Valley Bible Institute of Denver.
Petrillo's works include Commentaries over the books of Ezekiel,
1, 2 Timothy and Titus, and Minor Prophets Study Guide.
He and his wife, Kathy, have three children, Lance, Brett, and Laura.
Ecclesiastes and Song of Solomon Denny Petrillo, Ph.D.
The wisdom of Solomon is preserved in the Old Testament. Ecclesiastes is the record of his search for the meaning of life. Denny Petrillo leads readers through Solomon's discoveries that only God—not pleasure, profit, or prominence—can make life worthwhile. In the Song of Solomon, we find examples of faithful love and the beauty of marriage in the story of the king's bride. (478 pages)
$29.95
Ezekiel Denny Petrillo, Ph.D.
Bible classes will learn more about God and His divine presence by studying this book. Individual Christians will grow in faith and understanding of the nature of God's righteousness and love for His children. (736 pages)
$29.95