Don Shackelford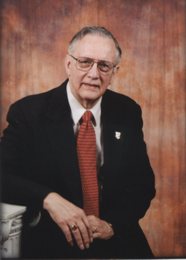 Don Shackelford, a retired Bible professor, taught for thirty years at Harding University in Searcy, Arkansas. He also served as chairman of the Bible Department at Lubbock Christian University in Texas. A native of Joplin, Missouri, Shackelford attended Oklahoma Christian University and completed his undergraduate degree at David Lipscomb University. He attended New Orleans Baptist Theological Seminary, earning the B.D. and Th.D. degrees.
As a minister, Shackelford has preached for congregations in Oklahoma, Tennessee, Texas, and Louisiana. He also served as a missionary to Palermo, Sicily, and Florence, Italy. He served as an elder of the Cloverdale church of Christ in Searcy, Arkansas, for more than twenty-five years.
While at Harding University, Shackelford was a professor of Bible and Dean of International Studies. Presently, he serves as the Old Testament adviser for Truth for Today World Mission School, teaches for Harding as an adjunct professor, and teaches Old Testament graduate courses for Southern Christian University in Montgomery, Alabama. He is the author of A Survey of Church History and has edited lectureship books for both Lubbock Christian and Harding. His articles have been published in Gospel Advocate, Restoration Quarterly, Firm Foundation, Power for Today, and The Christian Chronicle.
Don and his wife, Joyce, have five children and fifteen grandchildren.
Isaiah Don Shackelford, Th.D.
A unique book of prophecy, Isaiah balances judgment and hope. The message not only had immediate intent for the eighth century B.C., but it also anticipated the promised Messiah, Jesus Christ. Maps highlight focal points of Isaiah's prophecies. Includes applications by Eddie Cloer. (664 pages)
$29.95
Job Don Shackelford, Th.D.
Like many today, Job was plagued with great anguish, confusion, and despair. However, he did not allow his adversities to destroy his faith. This study challenges believers today to rely on God in order to weather the storms of life. (548 pages)
$29.95